Saturday, March 12 at 4:00
Corned Beef & Cabbage Dinner ($)
MELROSE - The Melrose Methodist Church, 20 Church Street, take outs at 4:30 p m. Cost for adults $10.00, children 4-10 is $5.00.  We are handicap accessible. For more information or reservation call 235-4370
Saturday, March 12 at 6:30
Café Malta – Irish Style ($)
MALTA -  Malta Community Center, 1 Bayberry Dr. Seats $8.00 advanced; $10.00 after 3/11 or at the door. Coffee and dessert also available for purchase. Contact The Malta Community Center-899-4411 or www.maltaparksrec.com for advanced tickets.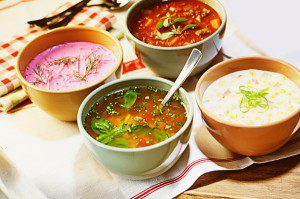 Sunday, March 13 4:30-6:00 pm
Souper Supper ($)
VALLEY FALLS - The Valley Falls United Methodist Church, 16 State Street. Featured will be a wide variety of soups plus bread, muffins, drinks, and dessert for only $7.00 – children under 6 free.  Tickets are available at the door.  The church is handicapped accessible.  For tickets and information, call 541-3039 or 753-6028 or check our website at www.valleyfallsunitedmethodist.com.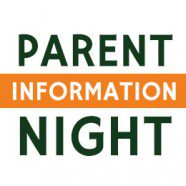 Tuesday, March 15 at 5:30
Information Night
SARATOGA SPRINGS - State University of New York Empire State College will hold
information session(s) about its associate and bachelor's degree programs at its Saratoga location, 111 West Avenue, Saratoga Springs on:  Tuesday, March 15, 2016. For more information, please call 518-783-6203.
Tuesday, March 15 at 11:30
KWVA CH. 60 March Luncheon ($)
SARATOGA - At the Parting Glass Pub - 40 Lake Ave.For reservations and further information, please contact the Nolan's at 893-3379, by March 15th.  Veterans who served in Korea at any time, spouses, widows and friends are all invited to attend.  For an application to join the KWVA or other information, please contact Comm. Roger Calkins at 584-3037.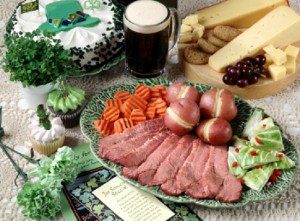 Thursday, March 17 at 5:30
St. Patrick's Day Dinner ($)
SCHAGHTICOKE - Presbyterian United Church of Schaghticoke, NY
Corned Beef, red potatoes, carrots, cabbage, rolls and cake. Take out only. Serving begins at 5:30 Tickets Liz Baker at 753-0265 to reserve your ticket for $12.00.
Friday, March 18 from 6-8:00 pm
Dinner with the Easter Bunny
STILLWATER – Stillwater Area Community Center offering children's activities, crafts, and photos with the Easter Bunny.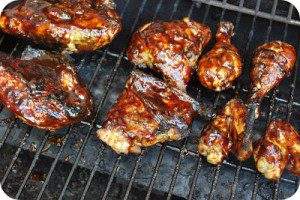 Saturday, March 19 4-7:00 pm
Brooks' BBQ & Chinese Auction ($)
STILLWATER - Stillwater United's Fellowship Hall, 747 Hudson Ave. (across from Post Office). Reserve through the church office, 664-7984 or purchase at the door. Eat in or take-out. A Chinese Auction will be held at the same time. The preview of items begins at 3:00 p.m. with a scheduled 7:00 p.m. drawing.Winners do not have to be present at the time of the drawing. Handicap accessible.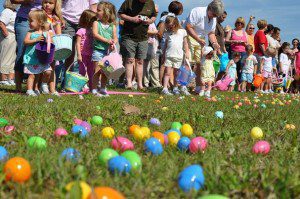 Saturday, March 19 11:00 am
Egg Hunt at the Mechanicville Library
MECHANICVILLE - Mechanicville District Public Library will be hosting an Egg Hunt. Registration is required, so please give us a call at (518) 664-4646.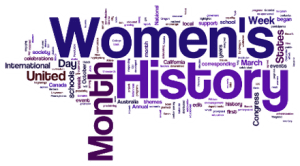 Saturday, March 19 from 2-3:00 pm
Women's History Month Presentation
STILLWATER – Saratoga National Historical Park. "In Their Own Words: Women in the Revolution," at the park visitor center.  Located between Rt. 4 and Rt. 32 in the Town of Stillwater, NY. Event snow date: Sunday, March 26.
Sunday, March 20 7:30-11:30 am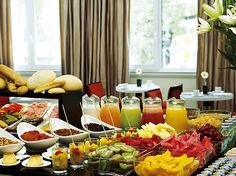 A.L.S. Benefit Breakfast ($)
SCHAGHTICOKE - Victor Lodge of Schaghticoke. All the food has been donated so all the income from the breakfast will go to these charities.   The menu will be pancakes, Belgian waffles, Knickerbocker soufflé, bacon, sausage, home fries, eggs, juice and coffee.  Cost is $7.00 but greater donations appreciated.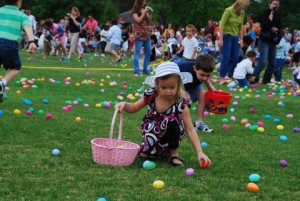 Sunday, March 20, 2016 at 11:00
Easter Egg Hunt
MALTA - Malta Presbyterian Church, 116 Dunning Street.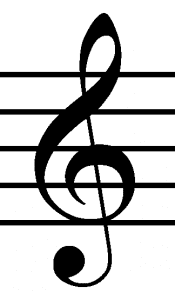 Sunday March 30 at 3:00 pm
Cantata
MECHANICVILLE - Palm Sunday Cantata. Mechanicville UMC 7 North Main St. Mechanicville. Church office phone # 664-3095 Free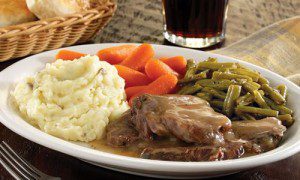 Saturday, April 9 4-7:00 pm
Roast Beef Dinner ($)
VISCHER FERRY - Amity Reformed Church at 335 Riverview Road. The menu will include roast beef, mashed potatoes, gravy, green beans, carrots, rolls, assorted home made cakes for dessert, coffee and tea. Take out orders will be available from 4pm to 6:30pm. Tickets may be purchased at the door. Information call 371-8237.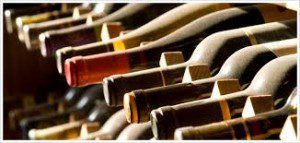 Friday April 15th 6:30-9:00 pm
2nd Annual Wine Pull ($)
STILLWATER – Stillwater Area Community Center. Live entertainment, raffles, etc. Tickets available in the Main Office at SACC. 664-2515 ext 10 or 23 for more information.
Saturday, April 16 12:00 Noon
Spring Fling Fashion Show ($$)
HALFMOON - Halfmoon American Legion. This is a fundraiser to benefit veterans and community charities supported by the Legion Auxiliary. Tickets maybe purchased at American Legion Post 1450, 275 Grooms Rd., Halfmoon NY.  Deadline for ticket purchases is April 2, 2016.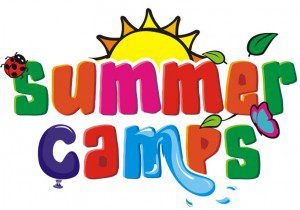 April 16 & 23 9-12 pm
April 26 & 3 6-8:00 pm
Halfmoon Summer Camp Registration Dates
HALFMOON - Program dates are June 27 through August 5, 2016.  Programs are available for Halfmoon youths, ages 3 –15 .You must provide proof of residency & immunization records to register.  For more information, please see our website at www.townofhalfmoon-ny.gov or contact the Recreation Department at 371-7410, ext. 2272.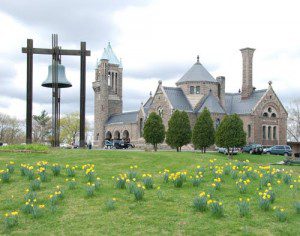 Sunday, April 17 Seating at 10:00 or 12:00 Noon
Daffodil Brunch ($)
TROY - Friends of Oakwood. Reservations are a must, and limited to 100 people/seating. Sells out fast. Call 1-800-556-6273 for your choice of time: 10:00 am or12:00 noon.   State name, phone, time, # of people. Children under 5 are free but must have reserved seats. Take a stroll among thousands of daffodils or experience a ride through the cemetery in one of Jack Byrne's antique cars as you view Oakwood's ornate monuments.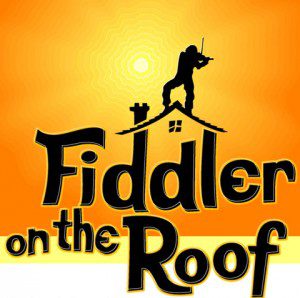 April 15, 16 & 17
Fiddler On The Roof
SCHUYLERVILLE – Schuylerville Community Theater. Rehearsals will be held on Sunday afternoons, Tuesdays and Thursdays evenings.  For additional information or questions, contact Director, William Howard III at whh3draper@aol.com  or call 636-8444 or Producer, Lorraine Thompson at LorThomp@aol.com or 369-6558 or Bonnie Thomas at thomasbpc@hotmail.com or 798-5984.
Sunday, April 17 2:30-4:30 pm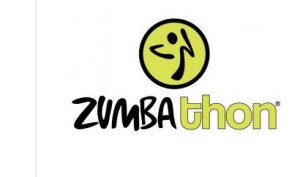 Zumbathon Benefit
TROY-- Benefit Camp Bravehearts, a not-for-profit oncology camp for women, dedicated to enriching the lives of Cancer Survivors. The fundraiser will take place at Catholic Central High School gymnasium in Troy,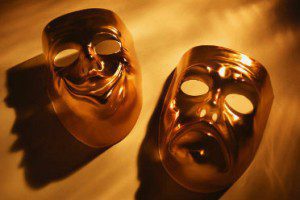 April 8-10 and 14-17 at 8pm (Sunday matinees at 2pm)
HECUBA The American Premiere Production ($)
SARATOGA SPRINGS - At the Janet Kinghorn Bernhard Theater on the Skidmore College Campus. Tickets: $12 general admission and $8 for students and senior citizens.?To reserve seats, call the Skidmore Theater Box Office at (518) 580-5439, email boxoffice@skidmore.edu or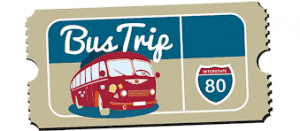 Wednesday, May 4 8:15 am
Spring Day Trip to the Norman Rockwell Museum and Fort Crailo ($?)
WATERFORD - Waterford Museum & Cultural Center. Lunch will be at Michaels Restaurant in Stockbridge. After lunch, we travel to Fort Crailo State Historic Site in Rensselaer. Return at 4:30pm.  For more information please call Emily Wilson at (518) 237-7122.
May, 7 10-12:00 pm
Treasure or Trash? Spring Antique Appraisal Show ($)
MALTA - Malta Community Center featuring Mark Lawson of Mark Lawson Antiques, there is a FEE. Pre-registration by April 18th. Don't wait as space is limited. Please call 899-4411 for more information.