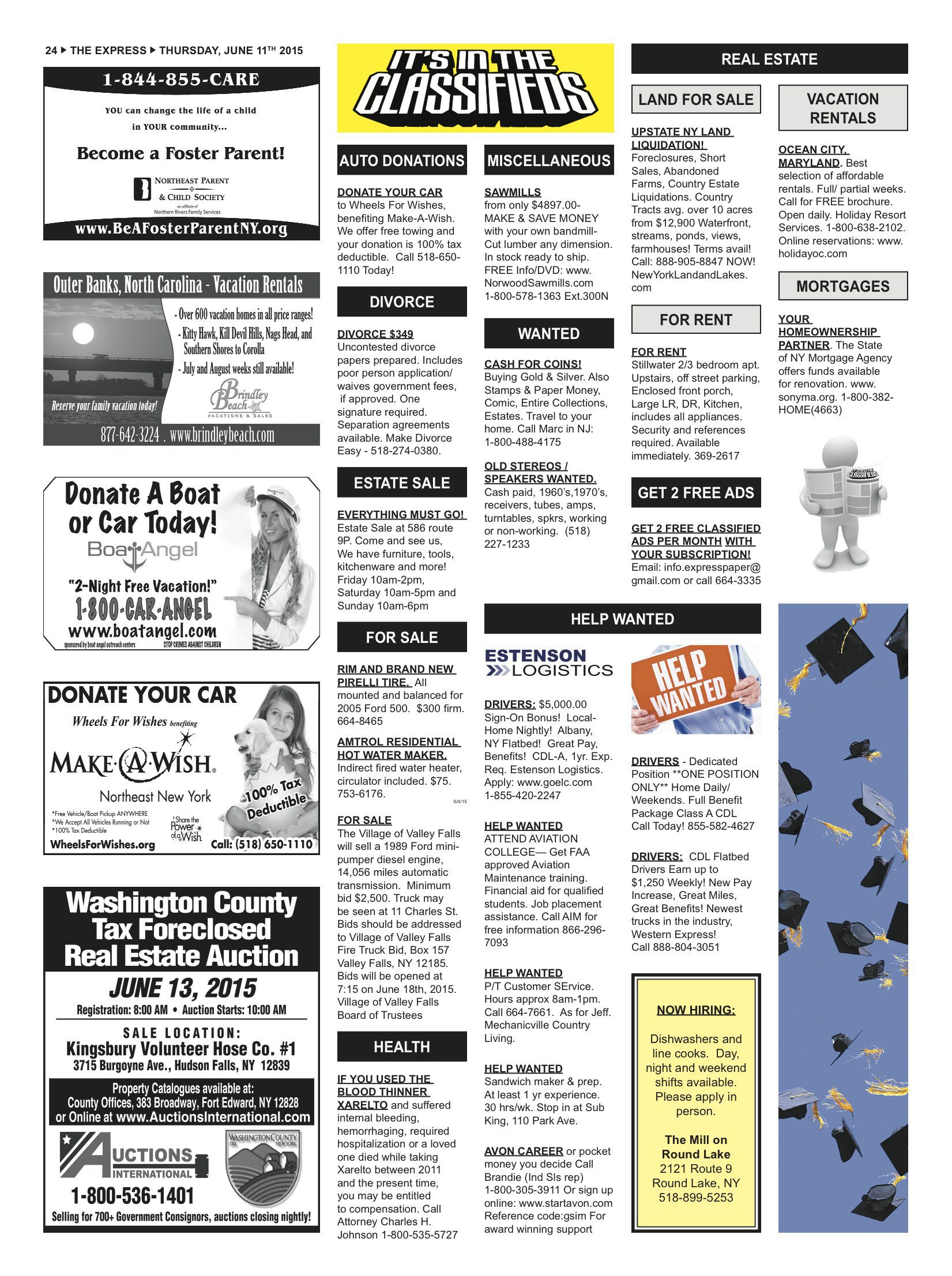 Put them in print.  Post Your Classified in the The Express!
Prices and Guidelines: 20 words for only $9.00 per week, $16 for 2 weeks. Additional words are 35 cents each per week. All Classified Ads are Pre-Paid .
Subscribers to The Express Newspaper receive (2) two FREE (non-business) Classifieds per month.
Deadline for classified ads is the Friday before publication at 5:00pm.
We accept Visa, Mastercard, Discover, checks and cash.
Once your form is received we will proof the ad and call you to collect your payment.
If you have any questions contact us at 518-664-3335.