Friday, Dec. 18 from 6-9:00 pm
Polar Express Pajama Party ($)
STILLWATER - Drop your children off at the "train station" where they will embark on a magical journey to the North Pole. During their journey they will enjoy pizza, hot chocolate, craft, and a viewing of The Polar Express! All children grades K-5 are welcome! We encourage children to wear their pajamas, although it is not necessary. There is a FEE. RSVP to (518)664-2515 ext 10 or email saccassistantdirector@gmail.com
Saturday, Dec. 19 at 11:00 am
Friends of the Waterford Public Library to Meet
WATERFORD - The Friends of the Waterford Public Library will meet to discuss and plan 2015-2016 events and fundraising activities in the Community Room at Van Schoonhoven Square,. Members of the community interested in participating and joining the Friends are invited to attend.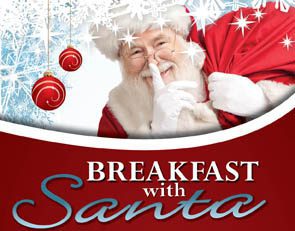 Sunday, Dec. 20 from 7:30-11:00 am
Christmas Breakfast (4)
SCHAGHTICOKE - Victor Lodge of Schaghticoke Route 67 in Schaghticoke.   The menu will be pancakes, Belgian waffles, Knickerbocker soufflé, bacon, sausage, scrambled eggs, potatoes with and without onions, juice and coffee. Children are free and Santa Claus will be at the breakfast.