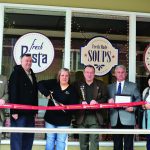 Article on page 15 of the 12/08 Express.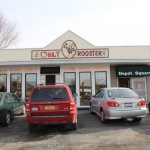 MECHANICVILLE APRIL 3- Ariel Pagan, owner of the Ugly Rooster, invited the public to a meet and greet on Thursday. Free food and refreshments were served\
to the public as part of the "meet and greet." After months of planning The Ugly Rooster finally moved from its location on North Main Street to its new location at 312 North 3rd, in Depot Square.
Entire article in the April 10th issue of the Express