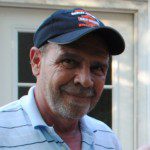 STILLWATER – F. David Waters, 61, of Dorchester Drive, died Tuesday morning, Nov. 6th at St. Peter's Hospice, Albany, in the loving company of his family.
Born in Troy, June 22, 1951, son of the late Fred and Elsie Shampine Waters, Dave was a 1969 graduate of Hoosic Valley Central School.
Dave was currently employed by WSWHE Boces in Saratoga Springs for the last 5 years, as the Director of Facilities.  He loved his job and enjoyed going to work everyday.  Previously he was facilities director for the Stillwater Central School District for 10 years, and had also worked for Blanchard Industrial Supply of Troy.
Login into The Weekly Paper to read more.