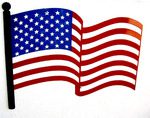 STILLWATER – Robert A. Ahrent, 61, of Oak Lane, died Tuesday, Nov. 6th, at his home, after a long illness, in the loving company of his family.
Born in Elizabethtown, NY, April 7, 1951, he was the son of the late Elaine Currier Grober.
A millwright most of his life, Bob worked at Al Tech Specialty Steel Co. in Watervliet for 27 years, until retiring on disability a number of years ago.
He was a member of the United Steelworkers Union, had served with the US Marine Corps, loved fishing, and enjoyed bowling in several leagues including the Saturday Nite Live League for years at Hometown Lanes.
Login into The Weekly Paper to read more...