The Mechanicville/Stillwater 12U team finished in second place in the Great Escape Baseball Tournament in Queensbury this week after losing a hard-fought championship game to the Queensbury Spartans by a score of 9-6.
MS compiled a 3-2 record in the tournament.  In the Round Robin Round, they defeated the Clifton Park Titans 21-6 and the Clifton Park Grizzlies 14-4.  They lost to the Spartans 12-9.
In the elimination round, they beat the Grizzlies 4-0 to earn a spot in the championship game on Monday night.
MS is coached by Peter Enzien, Mark DeVito and Dom DeVito.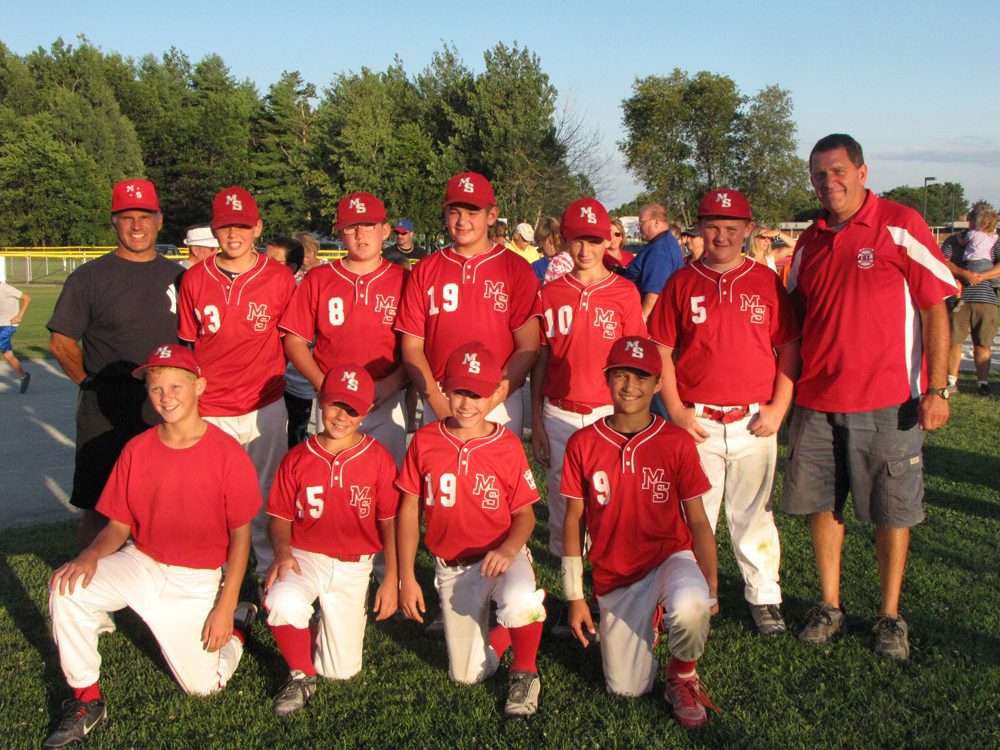 First row:  Nate Kemble, Rocco DeVito, Marcus Tobin and Scott Travis.
Second row: Coach Mark DeVito, Brody Peacock, Peter Enzien, Nick Billert, Chris Ciccarelli, Luke Schultz and Coach Pete Enzien.
Missing from the picture are Jacob Zdonik, Jeff Halusic and Coach Dom DeVito.