Jack is a 6-year old Dalmatian/Basset hound mix who is neutered, up to date on shots, and micro-chipped. He's a sweet, good-natured dog who is housebroken and crate trained. Sweet Jack is friendly and rides well in the car. Jack needs to find a home without cats and will make an excellent companion!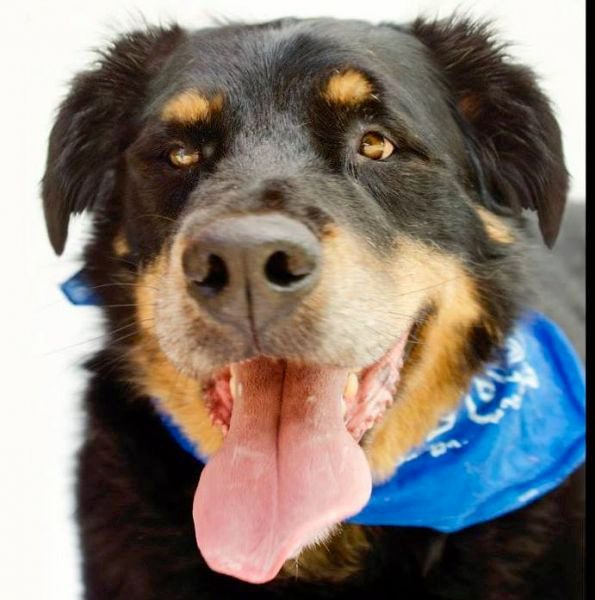 Yukon is a neutered 8-year old male, who is up to date on his shots. Need a weight loss buddy? Yukon is your guy! He needs someone to help him trim down a bit more. Yukon came to us terribly overweight but has lost 20 pounds under the loving care of his HOPE foster. He's such a low key and loveable fellow. He's a perfect angel at HOPE's adoption clinics!  Yukon's foster Mom says, "he is a foster home's dream. And that is the absolute truth!" He's pretty mild mannered and gets along with other polite dogs. Yukon's feline foster-sis is teaching him how to live with cats.  At 8 years old, Yukon is eligible for our Senior to Senior program (no adoption fee for a person over 65).
Benjamin is a sleek 1-year old neutered male who is up to date on his shots. Ben is a quiet and solitary cat.  His nickname is "Gentle Ben" because he is not very curious, sleeps a lot and is not phased by much of anything. Perhaps because he was abandoned behind an office building having to survive all on his own; however, he does like to sit on your lap, but mostly prefers just napping in his favorite chair. He always looks forward to the laser pointer play sessions and is extremely possessive with his bird toy. He spent some time in a home with dogs and seemed to get along just fine with them. If you are looking for a quiet, independent friend, Ben is the cat for you!
Bronson is a very handsome solid black Siamese-like 7-month old kitten. He is a very people person cat, always welcomes meeting new human friends to play with and loves getting lots and lots of attention. Bronson is extremely curious and tends to get into everything. Along with being playful and energetic, he loves sitting on your lap and being picked up for that occasional hug. He gets along well with dogs and other cats. Bronson is neutered and up to date on his shots.
Visit H.O.P.E. online at www.hopeanimalrescue.org or call 518.428.2994 for more info on these pets, other adoptable pets and low cost spay/neuter appointments. Foster homes are always needed!
"Let Them Know There Is H.O.P.E."