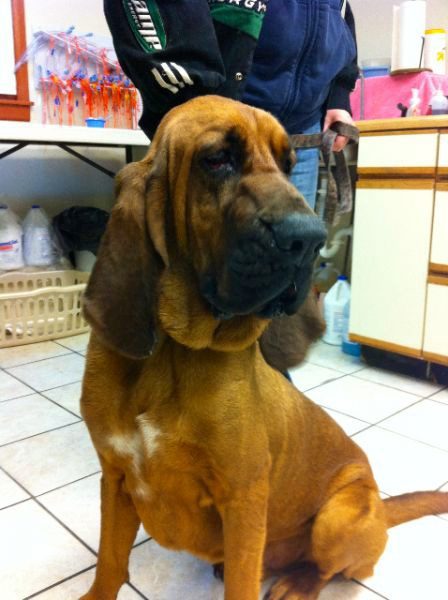 Red is a very handsome and well-mannered Bloodhound. He is a fit 'n trim 90 pounds and is believed to be 3-5 years old. Red is neutered, up to date on his shots, and micro-chipped. Red's foster was told by his previous owner that Red was trained in Search & Rescue. He knows all of the standard commands and likely others related to S&R. He seems to get along with everyone: people/kids, cats, and other dogs.
Red is available for adoption or for foster (his current foster home is 1 hour away from us, which makes it harder to get him to adoption events).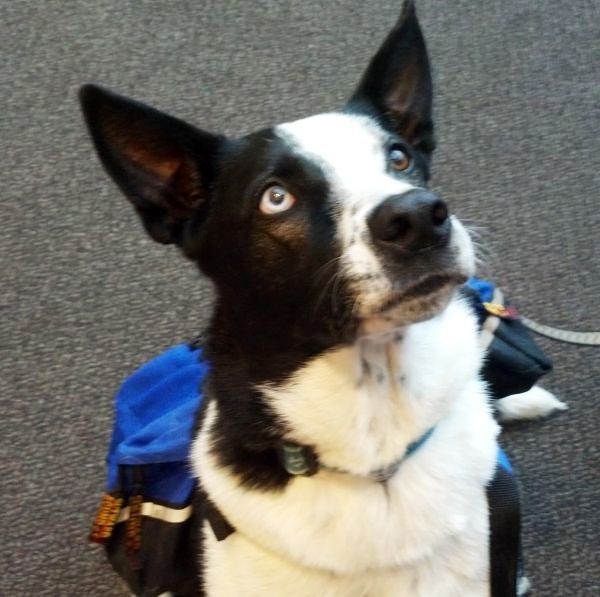 Gus is an 8-year old Border Collie mix who is neutered and up to date on his shots. He is a smart, active dog who would love someone to run or hike with. Gus loves to be with his owners the most. He enjoys going for long walks, hiking, and playing fetch with any type of ball. He is a very loyal and protective dog who is under voice command. He loves to herd his family while running off his leash. He enjoys playing fetch and learns very quickly. He understands the words- come, sit, stay, wait, down, bed, and outside.  After a long active day, Gus will curl up next to you at night; he loves taking naps by the fire. He will also put himself to bed if he gets too tired! He sleeps on either a dog bed, human bed, or by the bedroom door and loves to sleep in!
Gus is good with other dogs and would do best in a home without young children.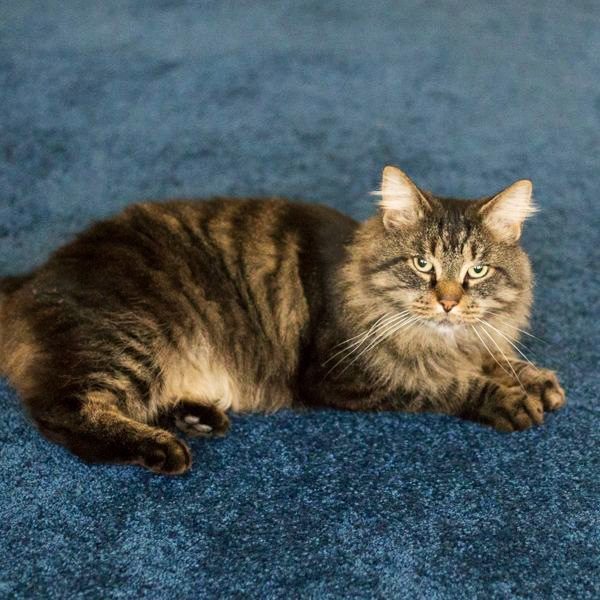 Sam is as friendly as he is fluffy (and he is VERY fluffy), is neutered, and up to date on his shots. This 8-year old handsome Maine Coon mix is a charming, well-mannered companion who loves headbutts and being scratched under the chin; in return, he will gently lick your hand. He is very active, clean, and a purr machine. Sam will warm your heart and your home!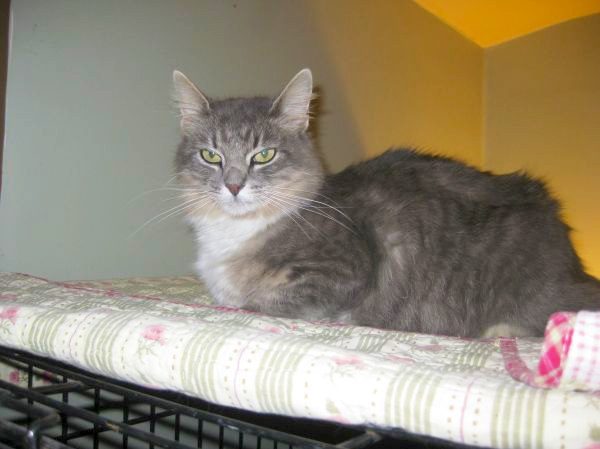 Marcy is a 3-year old, gray long-haired spayed female who is up to date on her shots. Marcy is small for her age, causing many to consider her a kitten. She gets along with everybody and can fits in any environment. Marcy has a very small tail that seems to be only half as long as it should be. She loves attention and will just curl up in your lap and hang out with you. For the last few years, Marcy had been living outside in an abandoned barn with a colony of other cats. She welcomed the chance to come inside and be fed and cared for by her foster family. Please give Miss Marcy the great life she deserves.
Visit H.O.P.E. online at www.hopeanimalrescue.org for more adoptable pets, adoption clinics and volunteer opportunities! Call us @ 518.428.2994.
"Let Them Know There Is H.O.P.E."